WUTA LEATHER
Regular price
$18.85 USD
Sale price
$9.99 USD
Unit price
per
Sale
Sold out
70 in stock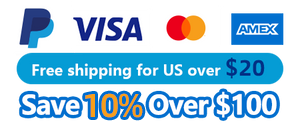 Specifications
Material: full grain cowhide leather

Length: Apro.70"-78" (180-200cm)

Thickness: about 1.5-1.8mm(3-4.5oz), different part,there are +-0.2mm deviation.

Color: 10 color available,white, coffee color, charcoal black, black, dark blue, light blue, yellow, orange, red, gray

Strip width available: 18mm/0.75inch, 24mm/0.95inch
Features
----Made from genuine cowhide top grain leather material.These premium quality straps have a smooth top-grain finish and suede bottom with no splices.The strips are designed for high performance as they are chrome tanned for active use and superior strength, making them very durable.

----The color is stable, and 10 Colors available, fully meet your different needs.

----About 180-200cm long, 1.2-1.8mm thick ,18mm and 24mm wide available, these strips are ideally suited for making leather purses, shoes, boots, pouches, aprons, chaps, knife sheaths, belts, saddlebags, bridles, halters, dog or pet collars, straps, scabbards, holsters, sheaths, tool pouches and slings.

----They can be used with ranch and sporting equipment, making furniture, shelves, books, sewing, clothing accents, suspenders, costumes, accessories, handbags, lanyards, ribbons, laces, crochet tags and labels, necklaces, earrings, bracelets and chokers. Can also be used for repairing, patching or replacing baseball bat handle wrapping, gloves and mitts, baskets and luggage. Perfect for patchwork, workshop projects, DIY handmade items, and many other uses.

If you also require a belt buckle, please kindly see our belt buckle section on our shop, we have a large variety of buckles on there.
Package
one piece belt blank (Buckle no included)
Product parameters
Length: 70"-78" (1800-2000mm)
Width: 0.75"/0.95"(18/24mm)
Thickness: 3-4.5oz(1.2-1.8mm)
DETIAL PRESENTATION
USE DISPLAY
View full details