WUTA LEATHER
Regular price
$219.00 USD
Regular price
$366.15 USD
Sale price
$219.00 USD
Unit price
per
Sale
Sold out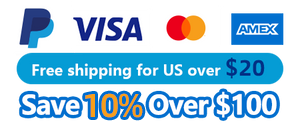 About WUTA Leather.
We are professional leather craft tools supplier, we hand made many leather goods, so you could see all our products are about leather craft,and we are committed to provide the best service and products to handwork people. In additional to acrylic template, we sell other high quality craft tools, and leather.
Package: total 20 items 
Features:
----Have 20 items leather craft kit include senior tools for leather craft, Practiced leather kit will help you understand your leather craft tools.
----WUTA V2.0 Chise :made from DC53 Cold-work Die Steel,This chisel is strong in hardness with high tenacity and great anti-rust property. We adopt this kind of steel to make sure our chisel is in the best quality, meanwhile, it can indeed ldquoserverdquo better in your craft projects.
----WUTA Leather Craft Wing Divider: Brass handles and bearings, stainless steel round leg, Designed for toolmakers and all good mechanics who require finer adjustment and better balance so a more sensitive ldquofeelrdquo can be obtained.
----WUTA Sewing Horse make of 100% stainless steel fittings+beech wood,holds the item firmly for stitching, works well for the small jobs.we will give 2 pcs vegetable tanned leather as a gift, and you could paste the leather layer over the jaws of the vice to prevent damage to your leatherwork.
----Cutting board with leather cover, we use the vegetable tanned leather of thickness 2.2-3.0m, paste on the side of the mat, play a buffer and prolong the life of the tools.
---- African Black wood leather edge burnisher ,Strong and durable with 1.3 density higher than common wood. It's quite solid and the surface is smooth enough burnish the leather edge easily.
----Black wood leather awl,features a brass ferrule and wood handle with a permanently fixed round shaped, steel blade.It can easy to go through leather in 4mm thick
----WUTA brand translucent cutting mat ,made of New material PVC,and we adopt German imported ink to depict thin lines,not easy to fade.
----This set includes tools, 2 square feet vegetable tanned leather,you can make wallets or the other leather goods . it is easy and fun to learn, also the high quality tools could promote your desire of DIY.
----Best gift for leather craft designer ,housewife or student.
What is included in the package : as the picture show, there are one set leather craft tools, including 20 items,
2 x 1 sq.ft Vegetable tanned leather piece (color random,thickness about 1.5mm, if have other requirement ,please remark)
2 x WUTA V2.0 Chise obverse 3.85mm ( Prong:2/8)
1 x WUTA Leather Craft Wing Divider
1 x WUTA Stainless Steel Sewing Horse
​
2 x Leathe piece(size in 20 x 6cm)
1 xOLF craft knife
(color random)
1 x WUTA A3 size translucent cutting mat
1 x Cutting board with leather cover (size in Length 20 cm x Width 12 cm),
1 x Black wood leather edge burnisher
1 x Black wood leather awl
1 x WUTA Professional sharp leather edge beveler No.1
1 x Double Face Nylon Hammer (32 mm
)
1 x One set WUTA hand sewing needle No.1 (total 12 piece)
2 x One spool WUTA 0.45mm thread (random color,aboout 130 meter length)
2 x WUTA double sided emery board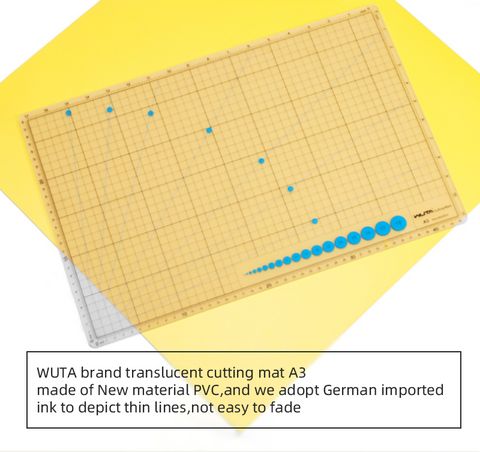 View full details