WUTA EDGE BEVELERS PRO INTRODUCTION AND HOW TO SHARPEN EDGE BEVELER OR WIDE EDGES
Experienced handmade leather goods players can often find great fun and a sense of accomplishment in making leather goods.
The leather cut pieces with the knife dropped by hand, the smooth and translucent leather edge sealing, the neat and uniform stitching stitches... plus the perfect presentation of the final work, the satisfaction is max.
For spectators, it is also visual enjoyment.
But what can't be ignored is that.
The birth of work is the combined effect of people and tools.
People represent skills and can be improved through repeated practice. Tools need to be continuously updated to achieve a qualitative leap in performance and other aspects.
For example, the latest Edge Beveler PRO developed by WUTA, which has both appearance and performance: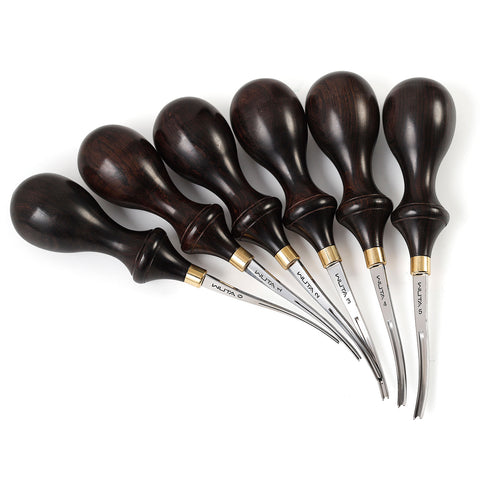 Edge Beveler PRO(0-5#)
After WUTA Wide Edges PRO (6/8mm) was launched, it has received unanimous praise from everyone.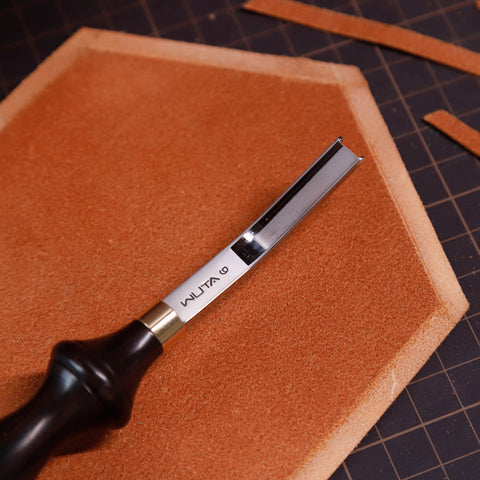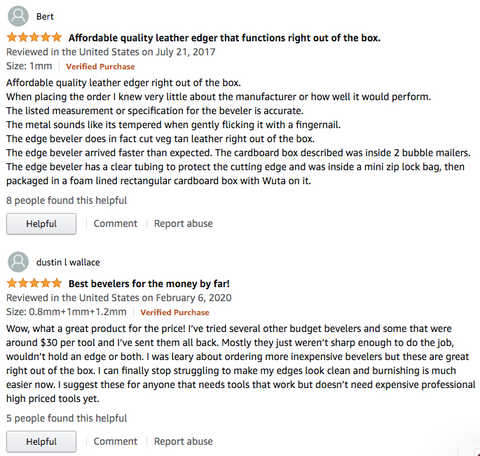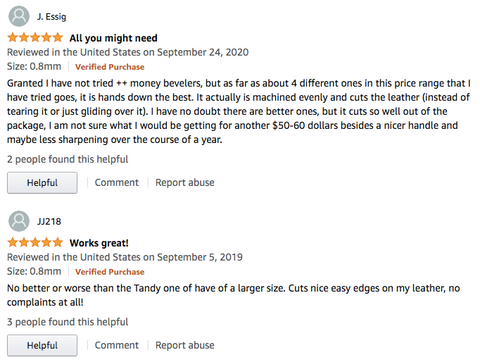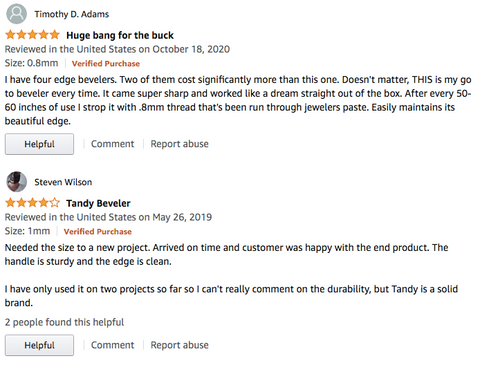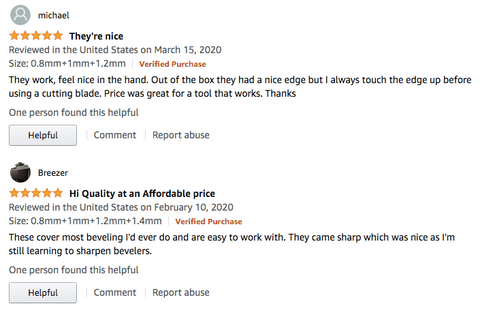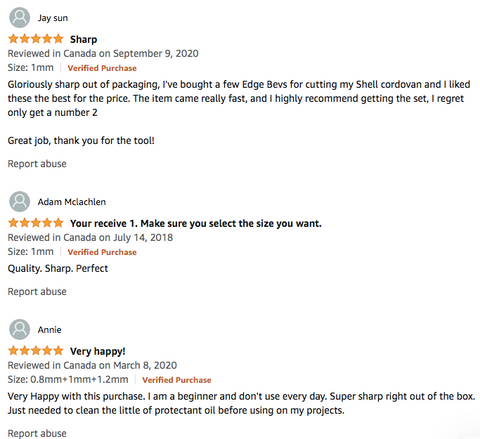 Edge Beveler PRO, following Wide Edges PRO, uses the same handle design and material: Dc53 Steel Knife Body, Ebony Handle, Brass Hoop combination, which is strong quality assurance.
The design, specification modification, and adjustment of the cutter head took more than three months to pursue the perfection of every inch of detail.
The six specifications introduced at the end: 0#-5# are suitable for leather thicknesses from 0.35mm to 5mm, covering most of the leather thickness.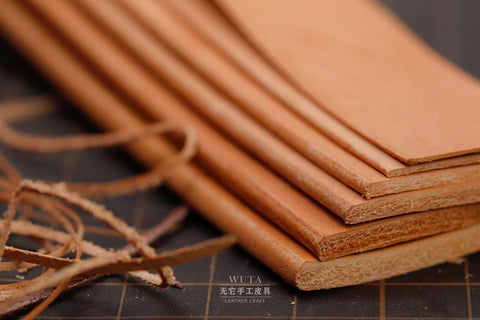 The metal part's surface is mirror-polished by hand, which significantly improves the anti-rust performance on the one hand. On the other hand, the carefully polished cutting edge allows users to enjoy the ultimate silky feel when cutting edges. As You said:
The non-indentation design bottom groove after repeated scrutiny and polishing solves scratches on the leather surface with ordinary edge cutters. At the same time, it can ensure the edge of a complementary arc.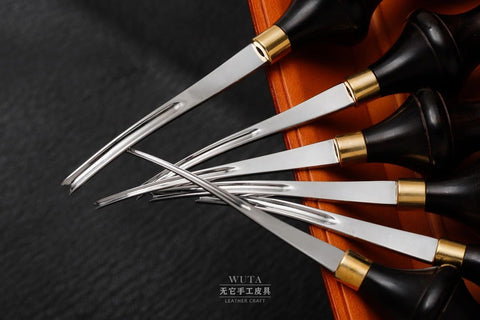 Inevitably, some specifications are not commonly used.
For example, 0#Edge Beveler PRO (the most time-consuming, labor-intensive, and cost-intensive one) is suitable for trimming leather with a thickness of only about 0.5mm. It seems that sandpaper can be used instead.
However, the pleasure of clean and sharp edges cannot be replaced by repeated manual polishing.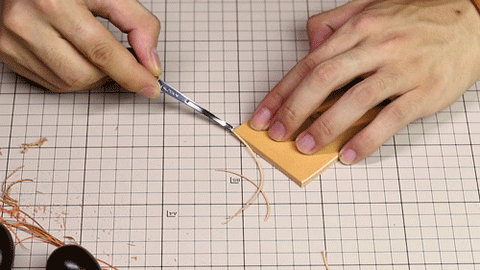 [This is a picture with sound/smile]
And, if you have a hobby of collecting, whether it's beauty or functionality, this set of sharpening knives is enough to satisfy you.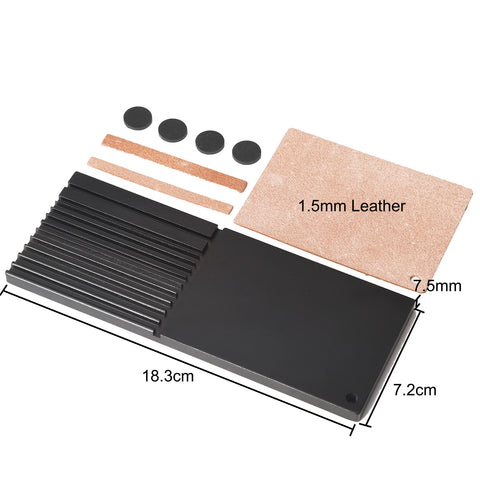 Multi-functional Polishing Board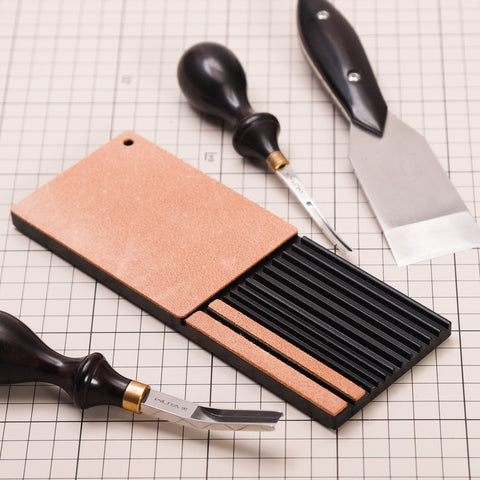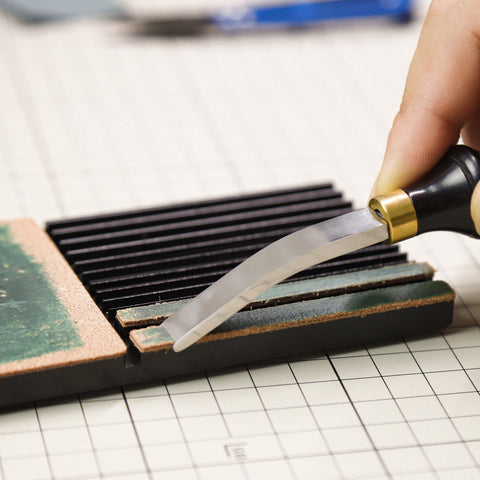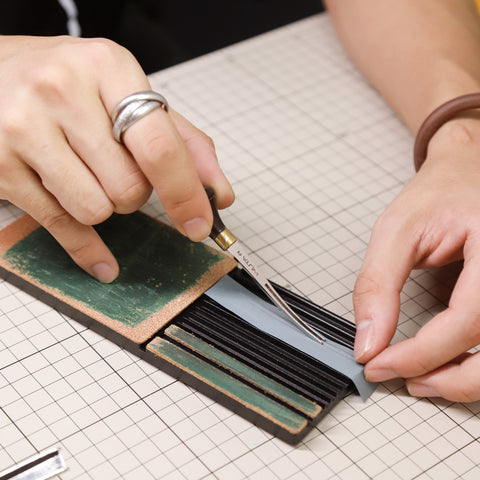 Multi-functional Polishing Board, matching the full specifications of WUTA Edge Beveler PRO and Wide Edges PRO. Including 2-5#Edge Beveler PRO(flat), 0-5#Edge Beveler PRO(round), 6mm&8mm Wide Edges PRO groove inner and outer grinding, and blank leather knife/thin knife swing area.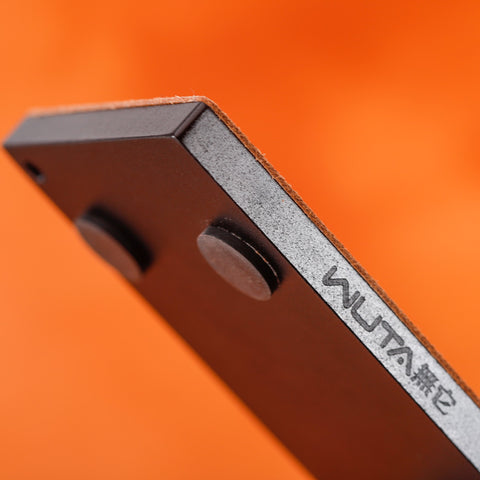 Aluminum alloy material is formed by CNC wire cutting. The size is accurate, the surface is finely polished, and then through the oxidation blackening treatment, the appearance and functional performance are all online. It is not easy to rust after long-term use.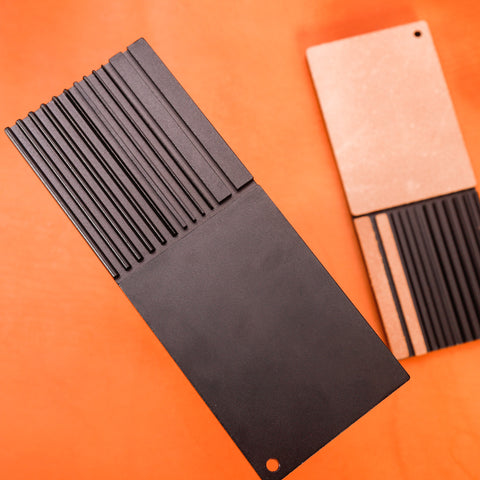 Under good regional planning, the overall size and weight are moderate, storage does not take up space, and it is very convenient to use.
The grinding/polishing length of 8cm and the swing length of 10cm are the best sizes tested to meet the usage habits. A high-frequency sharpening can be done quickly in the skin gap.